The Science Fair Is Coming! The Science Fair Is Coming!
The holidays are over, the new year has begun, and science fair season will be here before you know it. This year, attract some serious attention (and sneak in some hardcore STEM learning) with these mind-bending magnet projects: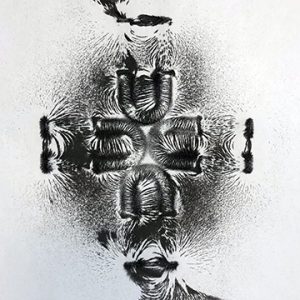 View a Magnificent Magnetic Field (grades K–5)
Get a close-up look at the mystery of magnetism! Explore the basic concepts of magnetic fields, including poles and attraction. Using iron filings and a magnet, children can view patterns of force created by a magnetic field. (Hint: to keep messes at a minimum, be sure to choose iron filings that are either in a jar with a convenient shaker lid or in a clear plastic dish or tube with filings already sealed inside.)
Start by predicting what you think will happen when the filings come near the magnet. Next, try it! Slightly sprinkle iron filings from a jar onto a piece of paper placed over a magnet. Gently tap the paper to distribute the filings. Draw and explain the pole patterns the filings make. Experiment with different shapes of magnets too. More advanced children can take this project to the next level by creating animated presentations of the patterns they view!
Explore the Mighty Magnet (grades 3–5)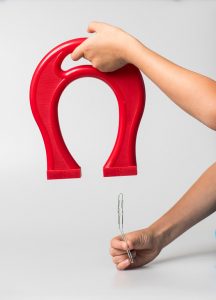 Investigate the STRENGTHS of magnets that have various properties (shapes, sizes, and even magnet materials). Design and conduct experiments to compare and contrast strengths. How many paper clips can a small horseshoe magnet attract? How many more can a larger magnet of the same shape pick up? What about a different shape? (More advanced learners can even compare magnets made of different materials—flexible, ceramic, or alnico magnets.) How close do you need to be to attract a magnetic object with each magnet you're investigating? Don't forget to chart your findings along the way and write a summary of your final results.
Design a Levitating Train (grades 5–7)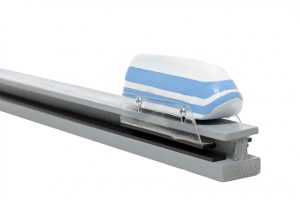 Build a replica of the magical mag-lev trains that run in Asia and Europe! With a bit of research, curious kiddos will discover how these trains use repulsion and attraction to float, propel, and stop. Then, they can create their own, working version…and explore other kinds of levitation too! Share the research, document the steps, and then dazzle your classmates with a train that floats inches off the table. If you get stuck, there's even a video to help you out! (Not quite a fifth grader? Psst, there's a version for grades 3+ too!)
Up for an even bigger challenge? Gather your OWN materials to design and build a levitating train. Hint: just be sure to pick up our special high-energy, conventionally-magnetized magnet strip. (Standard magnet strip doesn't work for levitation projects.)
Make Electromagnetic Magic (grades 5–9)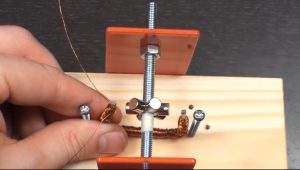 Advanced, scientific thinkers who are enthusiastic about electricity can plan, build, test, and analyze real-life applications, including different kinds of generators and motors, as well as electromagnets, a telegraph, a buzzer, and more! Check out these Science Discovery Kits (Electric Motor-Generator and Electromagnet), each featuring 6 introductory magnetism experiments to catch you up to speed on all the basics, plus 6 in-depth projects that dig deep into the fascinating, nitty-gritty science and engineering. Parent or teacher supervision is required. Instructional videos offer you even more support, taking any stress out of science fair projects—phew!
Shop our science magnets and kits today!
Tags: magnet science , magnetism kits , magnetism projects , science fair ideas , Science Kits , STEM fair kits
Share This: