Five Ways to View Invisible Magnetic Force Fields!
Teacher Demonstration
Watching a demonstration sparks student interest and helps children bring concepts into clearer view…sometimes even literally! First, tap into students' prior knowledge by using our magnet Q & A to review the basics of magnetism. Then, try this neat new product to show students the magnetism concepts you're teaching and to model the inquiry: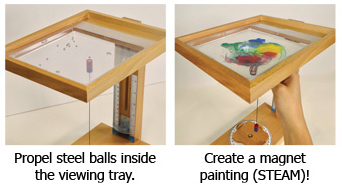 Wave Wires® Magnet Station – This cool oscillation demonstration station (wow, that's a mouthful!) features a special viewing tray, so students can see the effects of magnetic forces created by the included magnet wires. Place a piece of paper and the iron filings in the tray to see them dance to the beat of the wires moving beneath. You also can propel steel balls inside the tray, slip some STEAM into your lesson by using a paperclip to create a magnet painting…and so much more. With a 40-page teacher's guide, including lesson plans and photos plus extra lessons online, there's no end to the crazy, kinetic interactions!
Hint: if you want to equip your classroom with enough of many of the same materials for lots of hands-on experiments for the students too, go ahead and upgrade to the Wave Wires Magnet Station Pack.
Student Investigation
Of course hands-on investigation is a critical part of scientific inquiry. With these innovative products, students actually can manipulate the force field of a magnet as they explore the amazing world of magnetism:
Magnetic Field Viewing Kit with Steel Filings – Hold magnetism right in the palm of your hand! Use the included bar and disc magnets to manipulate the filings contained in this scratch-resistant, transparent viewing tray. Check out the unique patterns created by the steel filings inside versus traditional iron filings.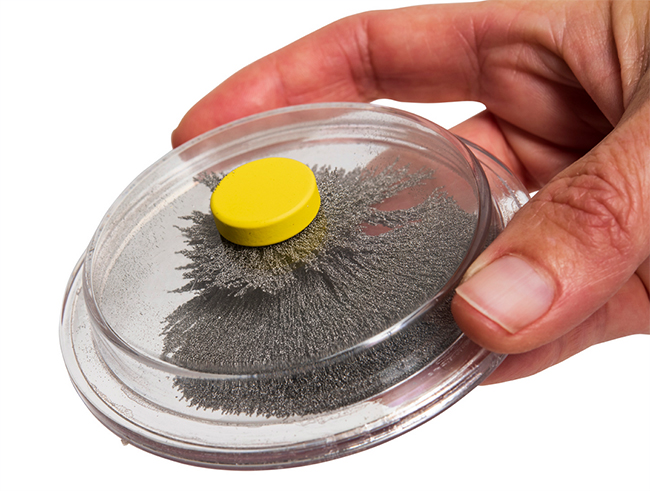 Mysterious Magnet Tube with Steel Filings — Add another dimension! Insert the included magnet into the center chamber of this clear, plastic display tube to create beautiful patterns and view them in 3 dimensions…with no mess to clean up afterwards!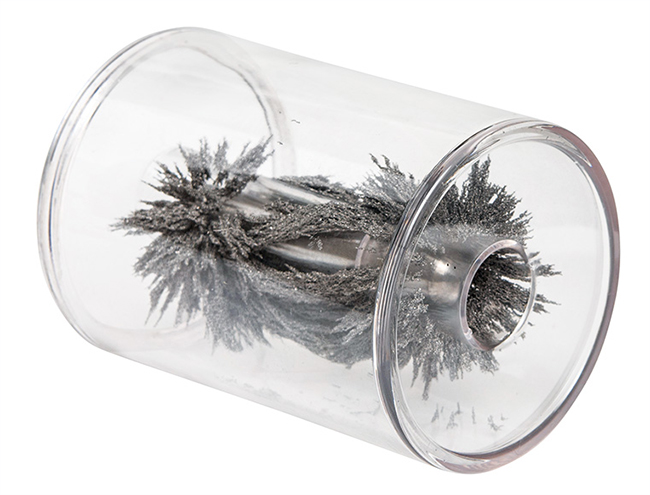 Iron Filings in a jar – Use the special spice-jar style lid to sprinkle these iron filings onto a sheet of paper, place a bar or horseshoe magnet underneath, and tap the paper gently to demonstrate the magnetic force field…and make really cool patterns! Then, fold your paper and pour the filings right back into the jar to use again and again.
Find more fun ways to demonstrate the magic of magnetism at www.DowlingMagnets.com.
Tags: iron filings , view magnetic fields
Share This: