Make Teaching Easier… With Magnets!
Make Teaching Easier… With Magnets!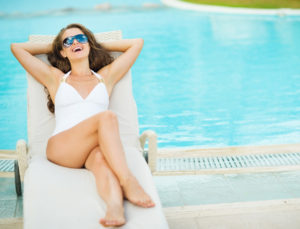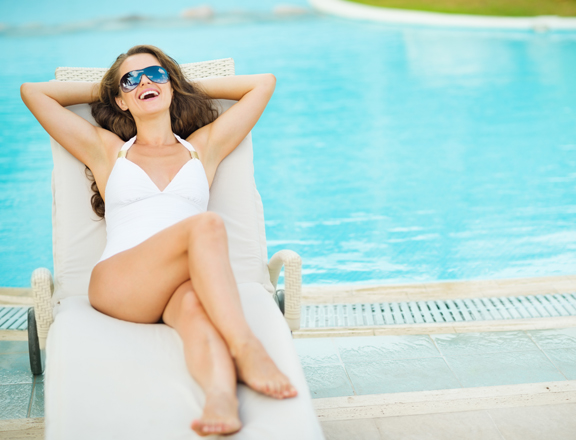 By now, hopefully, you've enjoyed endless relaxation at the pool (yeah, right!) and are beginning to look toward next year.  If you're ready to turn your thoughts to the fall, we've got some brand new, magnetic products specifically designed to make your teaching life easier. Make the 2016-2017 school year your most organized yet, with our:
Instantly assess your students' individual levels of comprehension with this colorful, easy-to-follow, magnetic system! Display the seven magnets vertically or horizontally on your board. Then, stop any lesson at any point and call out, "Fist to Five!" Students raise their hands to display the number of fingers corresponding to their level of comprehension, according to your magnet display. You'll know at a glance who "gets it" and who needs help! Watch our video to see how it works! Features a bright, colorful design you'll be proud to show all year long. Set of 7 magnets retails for $8.99.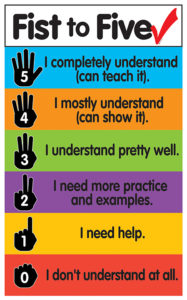 Keep your classroom calendar at your fingertips! Bright and contemporary, our magnetic calendar set attracts directly to the whiteboard and is large enough to be seen from anywhere in the room. Perfect for tracking classroom functions and events and for daily calendar activities, this set includes a calendar grid (dry-erase), dates, days, months, years, holidays, birthdays, seasons, weather word, weather pictures, and temperature magnets. Grid measures 17.5"W x 16"H. Set retails for $24.99.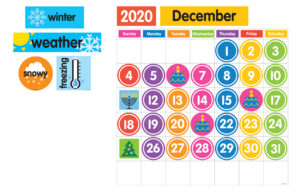 As much as you'd love your students to stay in their seats for your entire lesson, odds are at least one of them is going to need a hall pass. With our large, magnetic passes, you won't have to stop what you're doing or lose your train of thought to write one out or to locate one of the flimsy, dirty, laminated passes you've been using for years. With two magnetic sides, the Bathroom Pass, Hall Pass, and Office Pass will always be right where your students need them—on your whiteboard, metal door frame, or file cabinet. Plus, the large size makes them less "forgettable," and a wipe-clean surface keeps our passes more sanitary than other options. They even stick to metal bathroom stalls! Set of three passes retails for $11.99.
Themed Magnetic Whiteboard Erasers
Stop wasting time searching for your whiteboard eraser! Our magnetic whiteboard erasers attract directly to your whiteboard, so they're always on hand when you need them. And, with a non-porous top surface that resists digging (students love to pick at that foam!) and can be wiped clean and even sanitized, our whiteboard erasers are more durable than other whiteboard erasers. Plus, our awesome, brightly-colored designs and motivational quotes are an easy way to add a splash of fun to your classroom. Each eraser measures approximately 3.5" and retails for $4.49.

Caution Do Not Erase Magnet Set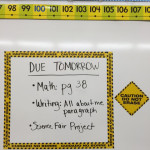 Your teaching time is precious! Don't waste it rewriting work you've already written; instead, place one of these oversized, eye-catching magnets near the work you want to save to protect it from accidental erasing. Set includes six construction-themed strips (four English and two Spanish) and three diamond-shaped signs, and retails for $12.99.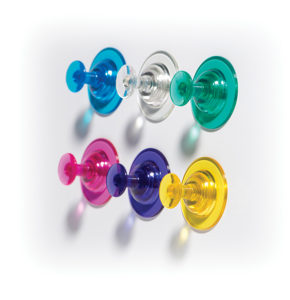 Don't stack—attract! Save desk space with these safe, oversized magnets. Strong enough to hold up to 10 sheets of paper on your whiteboard, filing cabinet, or metal door, these fun and colorful magnets are extra chunky and completely encased in plastic, making them perfectly safe for environments with children. Perfect for hanging lanyards on your metal door frame, too! Set of 6 includes clear, pink, yellow, green, blue, and purple, and retails for $9.99.
Make this the year you get organized and simplify your classroom routine—with magnets! Visit for more ideas today!
Tags: assessment magnets , classroom , classroom calendar , classroom decorations , classroom displays , classroom signs , Dowling Magnets , erasers , fist to 5 , fist to 5 magnet , hall passes , magnetic assessment tool , magnetic classroom calendar , magnetic classroom tools , magnetic erasers , magnetic fist to five , magnetic hall passes , magnetic push pins , magnetic teacher resources , magnetic whiteboard erasers , magnets , push pins , teacher resources , teachers , whiteboard erasers
Share This: