A Kit for Every Kid
Blog: A Kit for Every Kid
<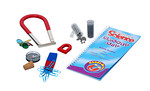 If you have a future scientist in training, the Super Science Magnet Kit offers hours of fun that will encourage further interest in science and finding out how the world works. This is just one example how Dowling offers gifts that combine fun with learning.
If your young scholar enjoys playing with the magnets in this kit, he or she will also have fun with these products: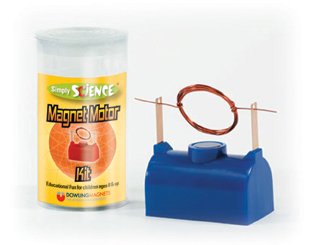 Simply Science Magnet Motor Kit
With this kit, it's possible to assemble an actual working motor. Everything you need is included –magnet, plastic battery case, metal supports, wire coil and an instructional booklet.
Magnet Mania Kit
For preschool and young elementary school-age children, the Magnet Mania Kit is a great introduction to the fun and mystery of magnets. It includes two magnet wands, ten magnet marbles, 50 counting chips and an activity booklet.
And once your kids get a little older, they'll be ready for these more advanced science products: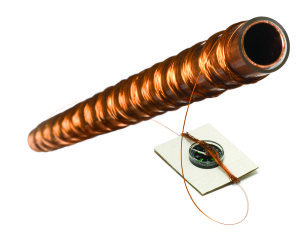 Magnets in Motion Kit
Create electric currents with falling magnets, learn how subway and roller coaster brakes work and explore the theory of Lenz's Law. Kit includes: Aluminum, copper and plastic tubes, paper clips, Neodymium magnets, ceramic magnets, steel plug, rubber bumpers, vinyl tubing, iron filings, compass and more, plus an activity book.
With this Kit your children can build a doorbell, a telegraph system, even a working catapult! Inside you'll find disc, latch and neodymium magnets, a compass, straws, wires, sandpaper, switch plates, wood screws, nails, light bulbs, battery holders, iron filings, pre-drilled wood blocks, light emitting diode (LED) and a project book.
Order Super Science Magnet Kit
Order Simply Science Magnet Motor Kit
Order Electromagnet Science Kit
Tags: Christmas Gifts for Young Boys and Girls , Dowling Magnet , Science Kits , Science Magnet Kits , Top Toys of the Year
Share This: