Don't Miss This Year's Top Five Science Fair Products!
Science Fair season is around the corner! This year, support your student with a project that stands out from the crowd, like one of our best-selling magnetic Science Fair Kits: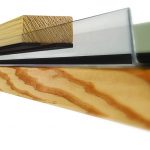 What judge can resist a levitating train? This STEMtastic set from Science Discovery Kits features five introductory magnetism experiments and five magnetic levitation projects different projects, each perfect for the Science Fair. Using the included magnets and accessories students can create a magnetic pendulum, demonstrate gravity and magnetic oscillations, make a train levitate, and more.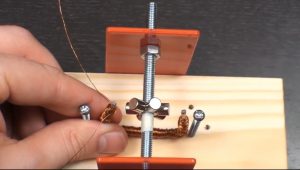 Students, get your motor running! Using the included magnets and accessories, students can create a simple generator and motor pair, make their motor even faster, add speed control, and more! This revved-up set from Science Discovery Kits includes everything students need to conduct six introductory magnetism experiments and six electric motor/generator projects.
Dash – dot – dash! Science fair contenders can build a chime, buzzer, motor, and even create their very own private telegraph system with this Science Discovery Kit featuring 6 introductory magnet experiments and six electromagnet projects.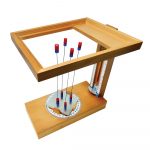 This amazing oscillation station is perfect for revealing invisible kinetic energy! Students follow the included instructions to make iron filings dance, propel steel balls in the viewing tray, make a magnet painting, and so much more!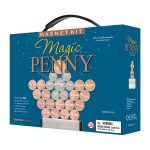 Abracadabra! Students can conduct gravity-defying experiments, like magically moving coins up ramps and over bridges without touching them, and create their own, custom magnetic sculptures and structures, too! And, as an added bonus, this year Science Fair students can submit a picture of their structure to Dowling Magnets for a chance to win a $500 Magic Penny Scholarship! Learn more by clicking here.
Tags: science fair ideas , science kit for kids , STEM kits
Share This: