Keep COVID-Safe in the Classroom – Even When Your Back Is Turned!
Keep COVID-Safe in the Classroom – Even When Your Back Is Turned!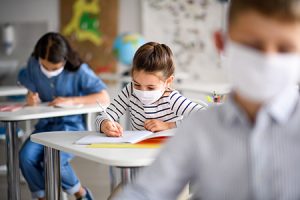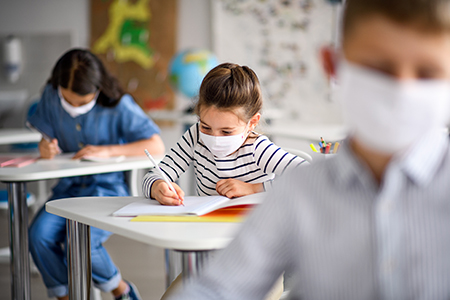 Making sure kids are keeping a 6-foot distance from each other and that they're wearing their masks at all times is critical to preventing the spread of Coronavirus and to maintaining the health and safety of your entire class. But you've got lessons to teach and can't keep an eye on each student all day long. Or can you?
Dowling Magnets' Eagle Eyes Mirror enables teachers to keep an eye on the entire class – even when their backs are turned! Yes, this extra-wide, rear-view mirror attaches easily to the top of the whiteboard, giving you a wide-angle view of your entire room. Simply glance up from the board to see if someone enters or exits the room, make sure your students are all seated and calm, and see each of their masked faces.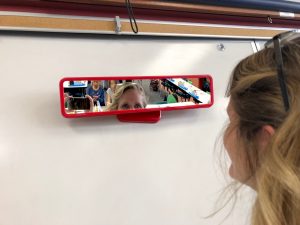 The Eagle Eyes Mirror measures 18" wide to give an ideal scope of vision and features both a strong magnet for mounting on magnetic surfaces (like your whiteboard) and hanger holes for mounting on non-magnetic surfaces as well. With a 3.25" profile, the mirror does not extend far beyond the mounting surface and will not interfere with your workspace.
At just $19.99, the Eagle Eyes Mirror is a minimal investment in your safety as well as that of your entire classroom. Find the Eagle Eyes Mirror at a teacher supply store near you or click to find a store near you that carries Dowling Magnets products.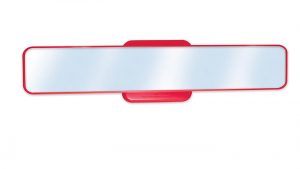 Tags: classroom mirror , classroom safety , COVID safe classrooms
Share This: