For Epic Holiday Gift Ideas—stick with magnets!
Halloween is over, and the holidays are nearly here—time to start thinking about special gifts for your family and friends! To help make it easier, we've put together a list of 10 of our very favorite, super-unique, magnetic products that are sure to put some snap in your holiday season!
For the Kids:
Magnetic Wildlife Map Puzzles are the perfect blend of fun and learning! Kids learn about the coolest endangered, threatened, and common animals and their habitats as well as  geography. Plus, each of these colorful, multi-continent puzzles includes a free (extra-large) animal fact sheet! Choose from Asia & Australia, Eurasia & Africa, and North & South America. MSRP $19.99. Ages 3+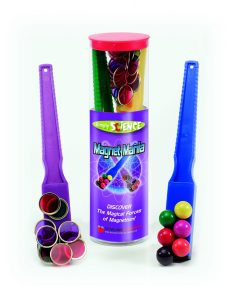 Kids go crazy for our Magnet Mania Kit, combining the fun and mystery of "magic" with magnets! Set includes 2 magnet wands, 10 magnet marbles, 50 metal-rimmed counting chips, and an activity booklet featuring step-by-step instructions. MSRP $17.99. Ages 4+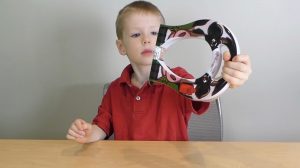 The perfect stocking stuffer! Choose from a Chicken or Crocodile Wand set and use the "mama" wand to catch magnet marbles (play food) for her baby. You can even head out on an animal-themed scavenger hunt with a Giant Cow or Giant Elephant Horseshoe Magnet…to see what sticks! Each set comes with a full-color animal fact card. MSRP $9.99 wand sets, ages 4+/$12.99 giant size horseshoes, ages 3+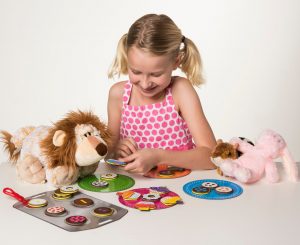 Make the holidays even sweeter with the Magnetic Sweets™ Sort & Play Set! Forty-four sweet treats (donuts, cookies, cupcakes, and icing toppers) attach magnetically to 4 double-sided plates and a cookie sheet (cupcake pan on the reverse). No slipping or sliding! Just use the spatula to serve 'em up! MSRP $19.99. Ages 3+
Surprise the young scientists and fidgeting artists on your list with the Magic Penny® Magnet Kit! Forty-four magnetic feats, including building gravity-defying sculptures, magically moving pennies up ramps and over bridges, creating stunning geometric designs, and more, will keep kids (and adults too!) busy on the big day and beyond. Set includes 2 –super-strong magnets encased in stainless steel, 32 newly-minted British coins, a bonus US penny, and an activity book packed with magnet facts and step-by-step instructions. MSRP $ 25.99. Ages 8+
For Their Teachers: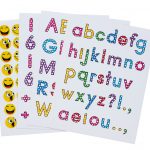 Put your child's teacher in control with DIY Printable Magnet Sheets! Teachers can use one of our free online templates or create their own, custom designs. They just print onto these magnetic sheets using their own inkjet printer! MSRP $8.99 for a set of 4 sheets.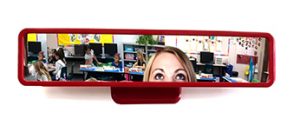 Help teachers manage their classrooms – and keep their students safer – with the Eagle Eyes® Magnetic Mirror. Attaches easily to the whiteboard, so teachers can see behind them… even when their backs are to the class. MSRP $19.99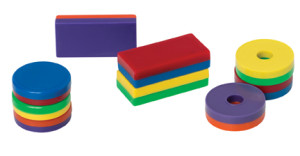 Be a holiday hero by giving your teacher a set of Hero Magnets! Choose from Emoji Big Button Magnets, Big Push Pin Magnets, Big Block Magnets, or Big Button Magnets. No matter the design, each super-strong magnet is designed to hold 10–20 pieces of copy paper each. MSRP $5.99 Emoji, $9.99 Push Pin, $4.99 Big Block and Big Button.
Help teacher make the most of classroom space with Adhesive Magnet Strip and Magnet Adhesive Dots! Perfect for posting classwork, artwork, and reminders on everything from metal filing cabinets to door frames. MSRP $4.99 for 100 dots or $4.50 for strip.

Give the gift that supports teachers and students, with Large Magnet Sentence Strips! Teachers hand them out to students who complete sentence building, writing, grammar, or math problems on them. Then, students bring the big strips back up to stick on the whiteboard and review with the whole class. Reusable year after year. MSRP $15.99.
Tags: gifts for teachers , holiday gift ideas , magnet toys
Share This: