10 Products for Back-to-School Success
10 Products for Back-to-School Success
It seems like summer's just getting started, but teachers across the country are already thinking about the next school year! In addition to designing their spaces with awesome new boards, borders, and furniture arrangements, they're also planning their curriculum and thinking about ways (you know, like magnets!) to make learning totally irresistible.
Yep! Magnets! Teachers can't get enough of our magnetic classroom décor and organizational tools. And our magnetic learning aids are perfect for mastering math, science, language arts, and early learning skills.
Our top 10 bestselling, magnetic products are sure to make learning fun this year:

Teachers can make the most of their classroom space with Arts & Crafts Magnets (magnet strip, dots, and tape)! Perfect for posting student photos, artwork, classwork, and reminders on any magnetic surface (whiteboards, file cabinets, and steel door frames), these low-cost items help save space.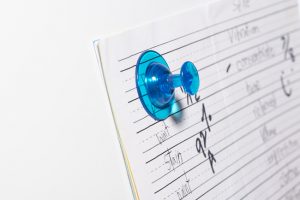 2. Strong magnets always come in handy! In addition to holding up to 10 sheets of paper with a single magnet, our Hero Big Block Magnets and Hero Push Pin Magnets are a great, hands-on way to demonstrate magnetic force.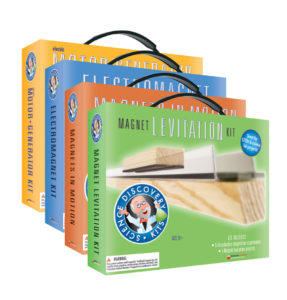 Students are naturally drawn to science stations stocked with our Science Discovery Kits! Each kit features magnetic experiments like detecting electrical flow, powering a light bulb, and building a faster motor (all included in our Electric Motor Generator Kit)! Kids can also work together to build chimes, buzzers, or a private telegraph system using our Electromagnet Science Kit. They can even build their own magnetic levitating trains with our Magnet Levitation Kit!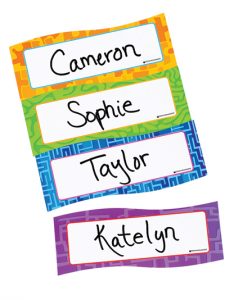 Each colorful set of Magnetic Dry-Erase Name Plates includes 20 reusable plates perfect for assigning classroom helpers and workgroups or for personalizing students' desks, lockers, and more – a no-brainer purchase!
Our Simply Science® Kits make teaching magnetic science easy and fun! Young learners love exploring attraction and repulsion with our Magnet Mania Kit, which includes 2 Magnet Wands, 10 Magnet Marbles, 50 Metal-Rimmed Counting Chips, and an activity booklet full of simple science activities. Teachers can supplement their magnet centers with additional or add some STEAM to their science lessons with the Mysterious Magnet Tube with Steel Filings – simply slide the magnet into the center of this sealed, plastic display tube for a 360-degree view of incredible magnetic field patterns.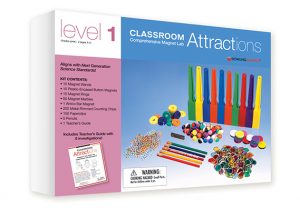 With three, leveled sets of comprehensive magnet kits aligned with the Next Generation Science Standards, our Classroom Attractions series is the only magnet kit your customers need to buy! Designed for groups of 5-10 students, kits are available for grades preK-2, 1-3, and 4-6, and feature all of the magnets and related supplies that students need to conduct dozens of scientific experiments. Each kit includes a comprehensive teacher's guide.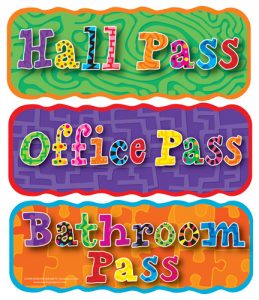 Teachers just can't pass on our Magnetic Hall Passes! This set of three chunky, double-sided, foam core passes includes a Hall Pass, Bathroom Pass, and Office Pass. Passes measure 6" L x 2.25" W and store conveniently on the whiteboard, filing cabinet, or door frame. A teacher time- and money-saver, these passes can be used year after year.
Magnets make math way more fun, and our bestselling math magnets are no exception. Our Magnetic Ten Frames set features large demonstration frames to help teachers illustrate base ten and operation concepts on the classroom whiteboard and smaller frames for student practice on lap boards. Two-Color Counters are great for teaching counting and cardinality, operations, base ten concepts, and more. Our Magnetic 0-120 Chart makes it quick and easy to build a hundred chart on the whiteboard and teach up to 120! A set of color-coded hundreds, tens, and ones, our Magnetic Demonstration Place Value Sticks make familiar demo-size visual representations for place value!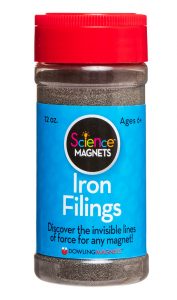 The key ingredient in one of the most iconic magnetism experiments of all, Iron Filings,  allow students to create a visual demonstration of a magnet's force field. Our 12-ounce jar contains enough reusable filings to last for years.
Daily calendar activities are made simple with the neat, tidy, and time-saving Giant Magnetic Calendar Set! This magnetic monthly grid measures 17.5″ W x 16″ H and includes magnetic seasons years, months, days, birthdays, holidays, weather words and symbols, temperature symbols, and more.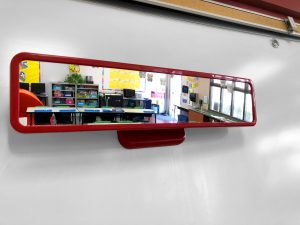 BONUS ITEM!  Every teacher needs eyes in the back of his or her head!  Don't forget the new Eagle Eyes Magnetic Mirror®!
Tags: classroom magnets , magnets for learning
Share This: