Blackboards or Whiteboards? That is the Question.
Blackboards or Whiteboards? That is the Question.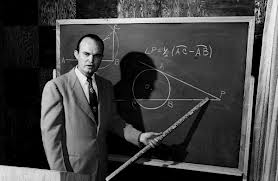 If you grew up in the 1960s, '70s or '80s, chances are all of your classrooms were equipped with blackboards. But many of today's schools have opted for whiteboards, just like those that are commonly used in company conference rooms.
What's behind this trend? Talk to anyone who accidentally inhaled chalk dust. The chalk used with blackboards contains gypsum, which creates dust that can be irritating to some people, especially those with respiratory problems. Plus, chalk sometimes makes that squeaky sound that goes right through you like, well, fingernails on a chalkboard.
Hence, the new popularity of whiteboards. Now lessons can be written with dust-free dry erase markers, and erased without raising up a cloud of gypsum. It's also easier to write with dry erase markers, which (unlike chalk) don't get smaller every time you use them.
Another advantage to whiteboards is how they can be used for materials that need to be projected on a screen, such as slides and other transparencies.
If your classroom is equipped with a whiteboard, Dowling offers magnetic dry erase markers and whiteboard erasers. Both provide consistent, reliable performance, and because they are magnetic they stick directly to the whiteboard, so you'll never have to search for a marker or eraser again.
Order the Magnetic Whiteboard Eraser
Order the Magnetic Dry Erase Markers
Tags: classroom magnet products , Dowling Magnets , magetic dry erase markers , whiteboard erasers , whiteboard magnetic erasers
Share This: