New Year, New You!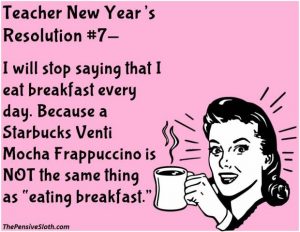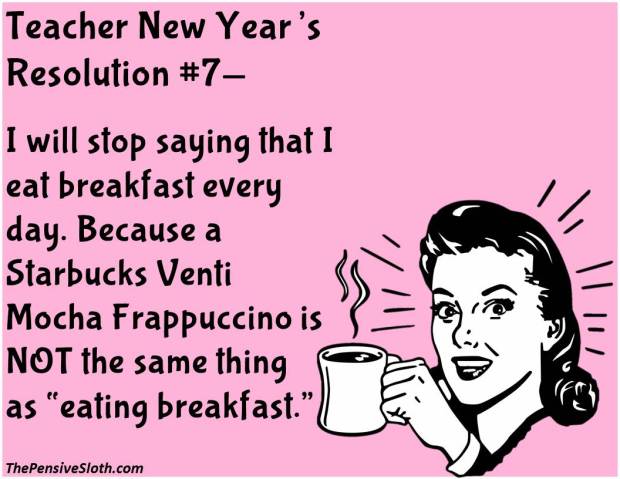 It's still officially January so there's still officially time to commit to some serious (and some not-so-serious) teacher resolutions for this year. So, if you've already fallen off the fewer-trips-to-Starbucks, workout-5-times-a-week wagon, join us for a few resolutions we know you can keep, like:
Packing a Lunch
Eating lunch – and we mean a real lunch, not a bag of chips or a Power Bar – re-energizes your body, boosts blood sugar which helps with focus and concentration, and keeps your metabolism on track, helping with weight management. So, make this the year you pack a lunch you want to eat every day! Whether you prep five meals on Sunday, pack something yummy the night before, or stock your lunch bag fresh each morning, your body, brain, and students will thank you.
Waking Up Earlier
Waking up just five minutes earlier can eliminate the need to rush out the door, lowering stress levels, and ensuring you don't forget anything. Use the time to pack a healthy lunch (see above), dry your hair, or just sit down and breathe. No matter how you spend the time, you're sure to start your day with a calmer, cooler head.
Being Positively Perky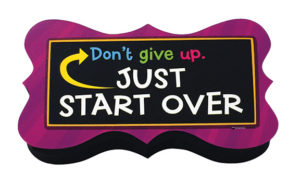 Those extra minutes will also have a positive effect on your attitude. Arriving in your classroom with time to unpack your bag (and hopefully your lunch) and review your lesson plan makes it easier to start the day with a smile. If you need a reminder, stock up on our Magnetic Whiteboard Erasers, featuring inspirational quotes like "Don't give up. Just start over." to keep you on track. A stash of chocolate in your top drawer never hurt anyone's attitude either.
Saving Time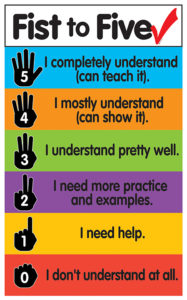 If you're spending too much class time trying to assess who's getting what or revisiting lessons you thought your students understood, our Fist to Five Check Magnets can help. Simply place this magnetic display on your whiteboard, then call out "Fist to Five" at any point during your lesson. Students reference the magnets and determine whether to raise 5, 4, 3, 2, 1, or no fingers to demonstrate their levels of comprehension. It's that easy! And you can use that found time to introduce something new (or to eat the aforementioned chocolate). Now if only there were enough time to go to the bathroom during the school day, but hey, we can't perform miracles!
Working Smarter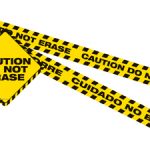 Speaking of wasting time (re-teaching lessons, not eating chocolate), this is the year to stop writing and rewriting the same thing on your whiteboard! Protect your work (and your time) with the Caution Do Not Erase Magnet Set. Simply surround the work you want to save with these eye-catching magnets, and pick up where you left off tomorrow. Talk about smart. PS – smart people can do two things at once, like grading papers while eating chocolate and wiping down desks while talking to yourself. It's okay. We all do it.
Tags: Caution Do Not Erase , DIY magnets , eyes in the back of your head , Fist to Five , health new years resolutions , magnetic erasers , magnetic teaching tools , magnets , New Years Resolutions , resolutions you can keep , teachers
Share This: