Simple Tools That Help Build a Positive Classroom Environment
Simple Tools That Help Build a Positive Classroom Environment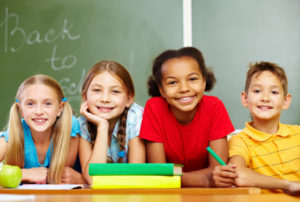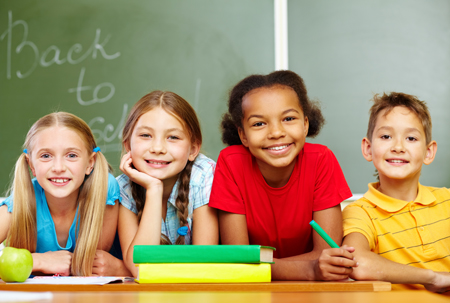 In addition to all of the curricular content we're charged with teaching each year (and the music and the art and the holiday parent gifts and…), one of our most important goals as teachers is to help turn our students into productive, positive, and emotionally-intelligent members of society!
Helping students learn social and emotional (SEL) skills is the key to reaching this goal, but on which SEL skills should we focus? Well, good news! Several states are collaborating now to create new Social and Emotional Learning Standards for K–12 students. ALL states have SEL standards for preschoolers, but so far only a handful of states (Kansas, Illinois, Pennsylvania, and West Virginia) have them in place for grades K–12 completely.
We don't stop coaching social and emotional skills once students begin kindergarten. Every classroom at every grade should foster a positive classroom community, where students are taught to be thoughtful, respectful, and inclusive.
Easier said than done, right? Well, there are some simple visual tools available to assist you in coaching and motivating your students. Some compelling visual reminders around the room can help you quickly establish that positive classroom tone and maintain it all year.
So take a closer look at these magnets that really help SEL skills stick (get it?):
Create a happy classroom space with this set of six fun emoji magnets! Each super-strong (but super silly!) magnet holds up to 10 pieces of paper, enabling teachers to organize handouts and display student work quickly and easily while creating a positive environment for students. Magnets include laughing, proud, happy, silly, surprised, and uh oh! Emojis; set of six retails for $5.99.
Start Over Quote Magnetic Whiteboard Eraser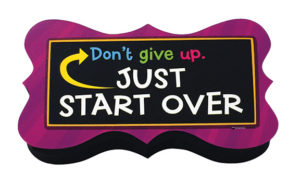 Encourage perseverance and discourage frustration with our "Don't Give Up, Just Start Over" magnetic whiteboard eraser! This positive message is sure to inspire and motivate your students, and, our magnetic whiteboard erasers attract directly to your whiteboard, so they're always on hand when you need them. With a non-porous top surface that resists foam digging and can be wiped clean and even sanitized, our whiteboard erasers last longer than regular whiteboard erasers. This magnetic eraser measures 3.5" and retails for $4.49.
Mistakes Quote Magnetic Whiteboard Eraser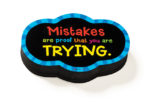 Proof positive! "Mistakes are proof that you are trying!" reads this magnetic whiteboard eraser, designed to quell the fear of failure and cheer on students as they strive to develop perseverance. Stick this magnetic eraser directly to your whiteboard so you can find it quickly, wipe it clean when it needs it, and even sanitize it! This eraser measures 3.5" and retails for $4.49.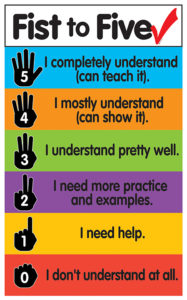 Keep everyone on track and learning with this colorful and easy-to-follow, magnetic comprehension assessment system! Simply display the seven magnets vertically or horizontally on your board. Then, stop any lesson at any point and call out, "Fist to Five!" Students raise their hands to display the number of fingers corresponding to their level of comprehension, according to your magnet display. You'll know at a glance who "gets it" and who needs help—and your students will understand that there's no shame in needing help. Watch the video to see how it works! Features a bright, colorful design you'll be proud to display all year long. Set of 7 magnets retails for $8.99.
Tags: classroom community , classroom management magnets , emoji magnets , magnetic classroom tools , magnetic erasers , magnetic whiteboard erasers , PBIS , positive behavioral intervention and supports , positive classroom environment , products for social-emotional learning , SEL tools , social-emotional standards , Student assessment magnets , student behavior magnets
Share This: