Creating a Safer Classroom Space
Creating a Safer Classroom Space
Most teachers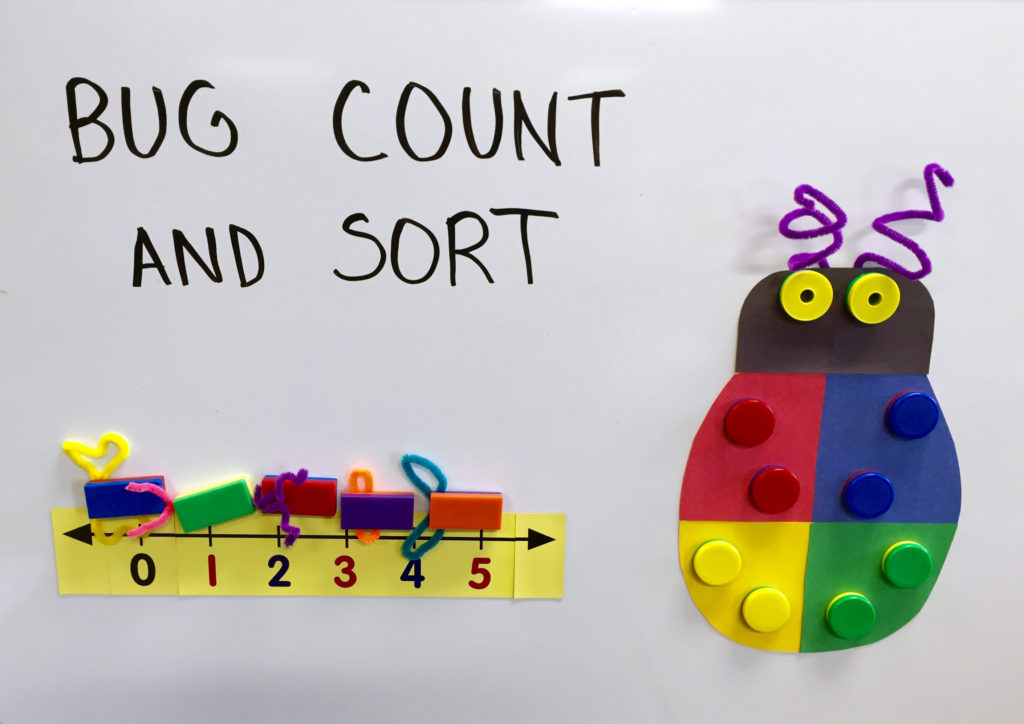 know that the best classroom displays are at a child's eye-level, where your students are sure to see what you're presenting. And even better displays offer a chance for interactive, hands-on learning at the child's level. Magnets are the fastest and easiest way to create and update your classroom displays, with no staples to remove and no tape to pick off—just lift the magnet, insert the new materials, and pop the magnet back in place. Easy-peasy!
But not all magnets are created equal. The size and construction of the magnet are crucial when working with kids, particularly with younger children, and particularly when you're designing displays at a child's level, where lifting and exploring your magnets is tempting or even encouraged. Luckily, Dowling Magnets goes above and beyond when it comes to safety. Super-strong AND super-safe, the classroom display magnets listed below have no small parts and are all larger than a choke tube, ensuring they can't be swallowed. Plastic casing also keeps the magnets—and the kids—protected. And with enough strength to hold 10+ pages, these magnets are strong, but not strong enough to pinch fingers when they attract.
Don't take risks with your displays! Think safety first and choose a Dowling Magnet, such as one below, for your classroom. Enjoy the ease of a magnetic display without compromising your students' safety:
Big Push Pin Magnets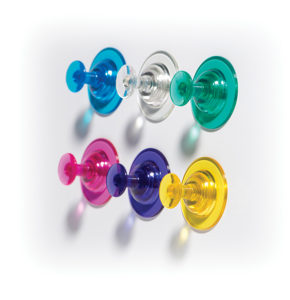 Old school meets modern! Designed to look like real plastic push pins, these super-strong, super-safe magnets add some oversized fun to your classroom displays, with super-sized (1.3″D) push pin magnets in clear, pink, yellow, green, blue, and purple. Each chunky magnet is easy to grab, move, and attach and holds up to 10 sheets of paper. That means you can "pin" a whole lot of important papers, student work, and more to your whiteboard, magnetic board, metal door frame, filing cabinet, or any other magnetic surface. Set of six is $9.99.
Emoji Big Button Magnets
Add a bit of face-time fun to your whiteboard, magnetic board, or any magnetic surface! This silly set includes three double-sided magnets with a different positive emotion on each side. Choose from laughing, proud, happy, silly, surprised, and uh oh! Each magnet measures 1.375″ in diameter and holds up to 10 sheets of paper, so your hip, decorative, whiteboard emoji is also a fully functional magnet designed to help organize and store your daily work, display student work, and more. The set of three double-sided emoji magnets retails for just $5.99.
Hero Magnets
Magnets to the rescue! With the strength to hold 10-20 pieces of copy paper each, Big Hero Magnets are perfect for displaying heavier student work, including art projects and other oversized pieces! Available in sets of three Big Buttons, Big Blocks, or Big Rings, and retail for just $4.99 per set.
Tags: child-safe magnets , classroom , classroom displays , classroom magnets , display magnets , Dowling Magnets , kid-safe magnets , magnets , safe magnets , safest magnets , strong magnets , teachers
Share This: