Make the Holidays Merrier—With Magnets!
Make the Holidays Merrier—With Magnets!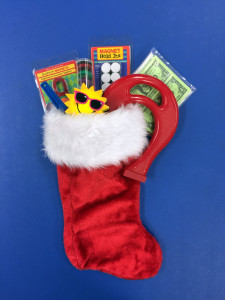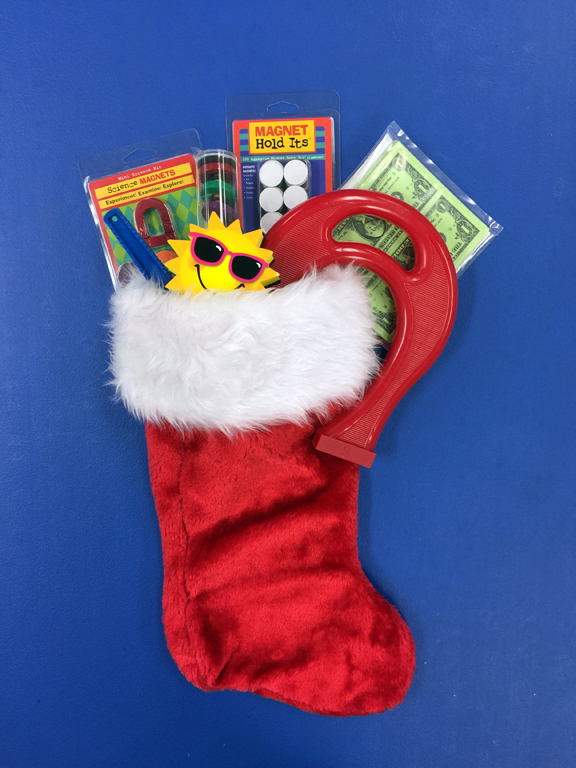 This year, forget the same old, same old, and surprise someone on your list with magnets! Magnetic toys and tools make terrific stocking stuffers and teacher gifts, so check out the great gift ideas below, then hit DowlingMagnets.com to place your holiday order today!
Gift Ideas for Kids:
Choosing between toys that entertain and kits that teach? Magnets are the perfect blend of education and fun and kids just can't get enough! This holiday season, stuff those stockings with some of our best-sellers, like these kid picks below, each for under $10!
Fun for Little Ones:
Our Giant Horseshoe Magnet stands 8" tall and attracts even the littlest science lovers! The perfect stocking stuffer.
For Mini-Magicians:
Kids can amaze their friends by making six ceramic ring magnets magically levitate with our Floating Magnet Rings!
For Scientists-in-Training:
The experimentation never ends with the Mini Science Kit including 1.13" horseshoe, 1" bar, 1" disc, 1.13" ring and 1" latch magnets and a compass.
The Magnetic Field Viewing Kit is for serious scientists interested in seeing an actual magnetic field (in a mess-free way, Mom!).
Your little live wire can engineer an electromagnet and generate an actual current (safely, for ages 8+) with the Electromagnet Kit including an Alnico magnet, wood block, nail, screws, metal plates (key switch), insulated wire and activity booklet.
Gifts for Your Favorite Teachers:
Put down the apple earrings and step away from the #1 Teacher mug. If you really want to thank a teacher who's tops, give her something to make her work a little easier or her classroom a bit brighter. Some great teacher gift ideas include:
Help your teacher make the most of crowded classroom space with Magnet Tape, Adhesive Magnet Strip, and Adhesive Magnet Dots! These easy-to-use adhesive solutions are the perfect way to display papers, photos, and artwork on doors, file cabinets, and other metal surfaces.
Save teacher's time (and sanity!) but putting the tools she needs right at her fingertips! Our adorable Themed Whiteboard Erasers add a touch of fun to the classroom and are always right where your teacher can find them—on the board! Choose from a sun, earth, American flag, or fun quote.
The uses for our Magnetic Name Plates are nearly endless—teachers can use them to create seating charts, personalize desks and lockers, assign groups quickly, and so much more.
Our set of three Magnetic Hall Passes are easy to find, hard to leave behind, and wipe-clean-able—keeping teach' healthy and happy!
Put some pep in your teacher's step with our Big Hero Magnets! Available in Big Buttons, Big Blocks, or Big Rings, these chunky, kid-safe magnets are strong enough to hold 10-20 pieces of copy paper!
Tags: Dowling Magnets , gift , gift ideas , Holidays , magnetic kits , magnets , science toys , stocking stuffers , stocking stuffers for teachers , teacher gifts , toys
Share This: