Hero Magnets to the Rescue!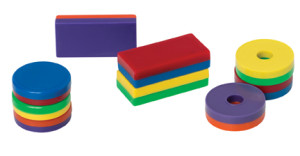 Magnets designed specifically for children's environments – super safe and super strong! Kids are just naturally drawn to magnets (see what we did there?). But you have to be extra careful when little ones are around – you just never know what those mini-monsters are going to put in their mouths! We know you're extra careful about the toys and games you buy for your kiddos, and magnets are no exception – even if you're using them to organize your classroom, fridge, or home office.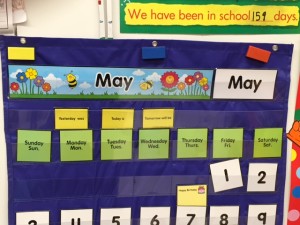 Here's where Hero Magnets save the day! Available in sets of three Big Buttons, Big Blocks, or Big Rings, these chunky, colorful magnets are kid-safe. Hero Magnets are completely encased in plastic – no small parts!
And Hero Magnets have just the right strength. Magnets that are too strong can easily pinch itty-bitty digits. Hero Magnets can hold 10–20 pieces of copy paper each…with no ouchy pinchies!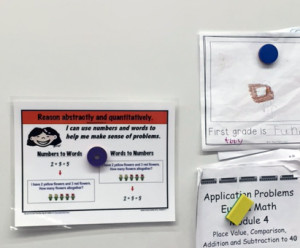 So go ahead, early childhood educators, primary grade teachers, day care providers, and parents of young kiddos, create dazzling displays of art or homework or organize your whiteboard – safely – with Hero Magnets!
PSST! Hey, we hear that magnets are great for investigating physical science concepts too (wink, wink). Now even kidlets can engage in safe magnet exploration!
Tags: Dowling Magnets , Early childhood magnets , early science magnets , kid-safe magnets , magnets , preschool magnets , safe magnets , safe magnets for kids , safe magnets for young children , safe magnets for young kids , safe preschool magnets
Share This: