Hall Passes You'd LOVE to Pass Out!
If you're on our schedule, the back-to-school newness has worn off, and you're now in the serious throes of the real school year. And, if you're like us, this means you're more than ready for a bit of humor. In honor of you, the teacher, the brand new school year, and our best-selling Magnetic Hall Passes, we've compiled a list of passes teachers would love to hand out…but CAN'T. Feel free to add your own ideas in the comments section below – we're always looking for new product ideas.  :o)
In place of the "Office" pass:
• Yup, I'm BUSTED!
• Uh Oh!
• It was only a matter of time.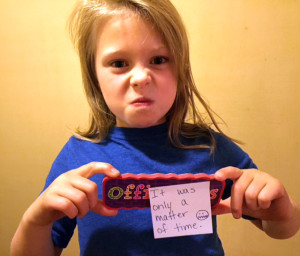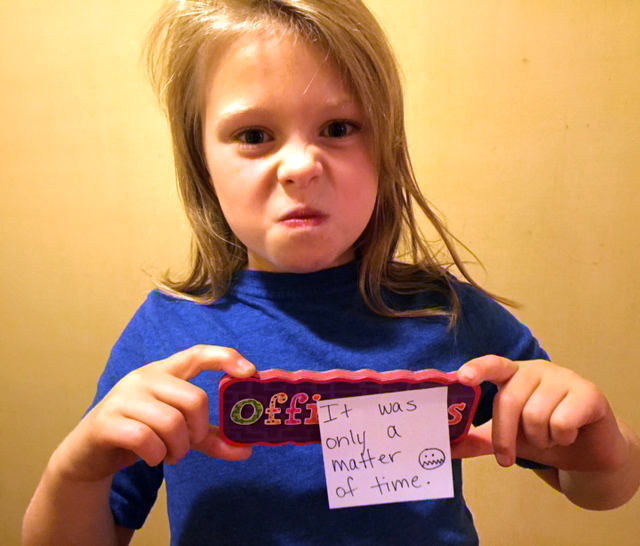 In place of the "Bathroom" pass:
• I'm totally not going to wash my hands.
• I played all recess, and now I'm using class time to go to the bathroom. (PRIORITIES).
• I've gotta go… like NOW!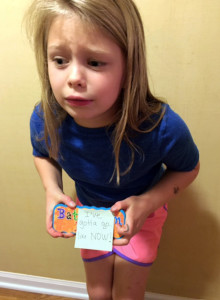 In place of the "Hall" pass:
• Just wasting time wandering…
• I need a minute to myself.
• Like I need another band aid! (headed to the nurse)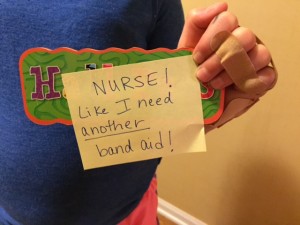 Yup, that's what we'd LIKE to say… but since we can't, we'll stick (get it?) with our Magnetic Hall Passes! Large foam core bases make this set of three pass less likely to be lost or left in a pocket (or on the bathroom floor – gross!). Speaking of, our passes are wipe-able and disinfect-able (is that a word? If not, it should be). Two magnetic sides make them easy to store on your whiteboard, on your metal door frame for easy grab and go, or even on the outside of the bathroom stall! Set of three includes Bathroom Pass, Hall Pass, and Office Pass.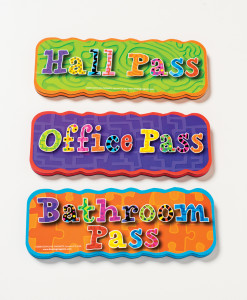 Tags: classroom passes , Dowling Magnets , Hall pass , magnets , office pass , teachers
Share This: