Have you ever heard the Magnet Song?
Have you ever heard the Magnet Song?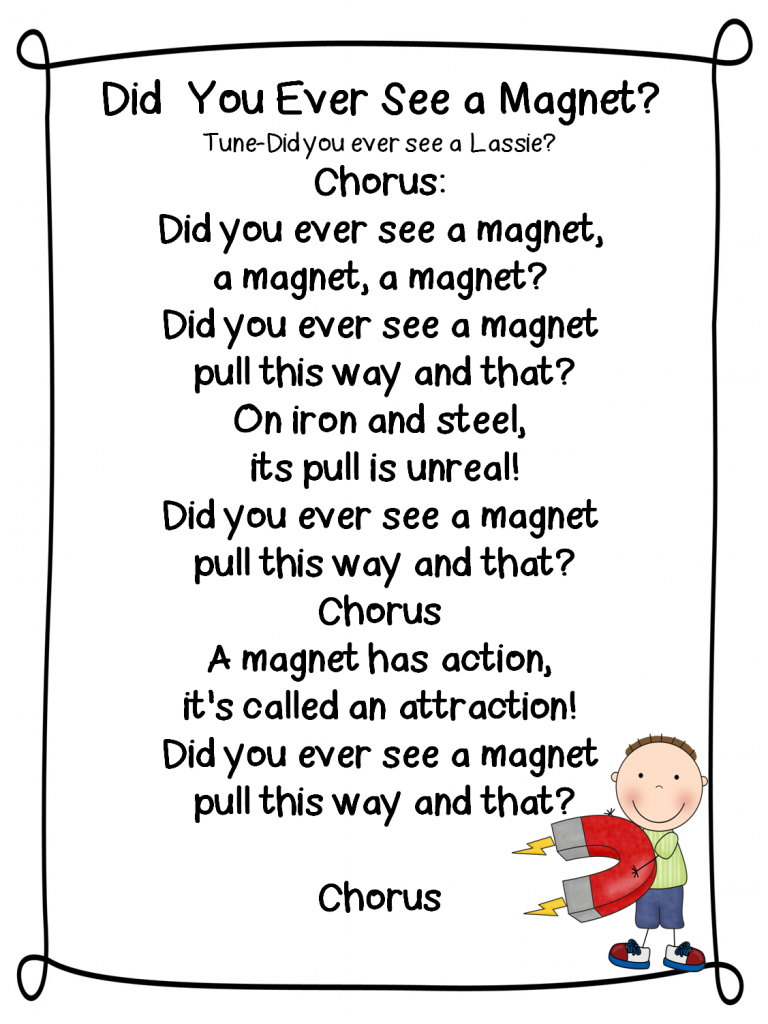 One of the continual joys of the discovery (thanks to Google alerts!) are the untold number of fabulous teaching opportunities that can be found in the far reaching corners of the Internet.
Imagine our delight when we received a "magnet" alert from Google and discovered another extraordinary super-mom sharing the world-wide wonder of magnets for first graders (and their teachers) everywhere!
Our newly discovered mom-on-the-move,  Nancy VandenBerge, shares "Marvelous Magnets – a mini science unit" complete with print outs to share.
Without further adieu, CLICK HERE to discover the magnetic delight for yourself.
Tags: Dowling Magnets , learning centers for first graders , lesson ideas with magnets , science with magnets
Share This: