Learn About Magnet Leviation!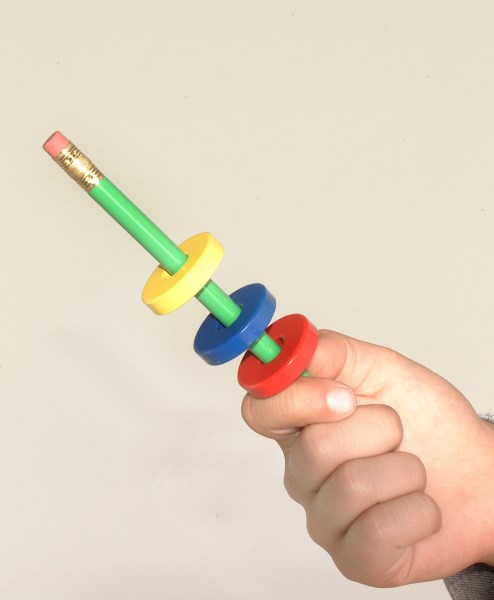 Magnetic Levitation: Fun With Magnetic Rings
Trains are one way to explore the fascinating concept of magnetic levitation, but you can also find out how it works with a pencil, some modeling clay and the right kind of magnets.
Spread the modeling clay across a desk, table or any flat surface. Then, take several ring magnets and stick them into the clay in a straight line, a few inches apart. Next, get a pencil and slide it through two other ring magnets, about the same distance apart as the magnets in the clay.
Find a small piece of cardboard or a playing card, and attach it to the surface behind the magnets where the pencil point would rest. Now, just place the pencil above the ring magnets and watch it levitate!
If it doesn't work the first time, check the magnets in the clay to make sure they have the same polarity facing up.
Dowling's Floating Magnet Rings kit has six ceramic ring magnets, enough to create this magnetic project and many others.
Here's a safety tip – make sure the pencil used in the experiment has a dull point, so it cannot cause any accidental injury to children. The pencil may not write as sharply, but it will float magnets just as well!
Find out more about Floating Magnet Rings
Learn about all our levitation products
Tags: Dowling Magnets , floating rings , levitation , magnetic levitation , magnets , magnets for learning
Share This: