Holiday Survival Guide for Stores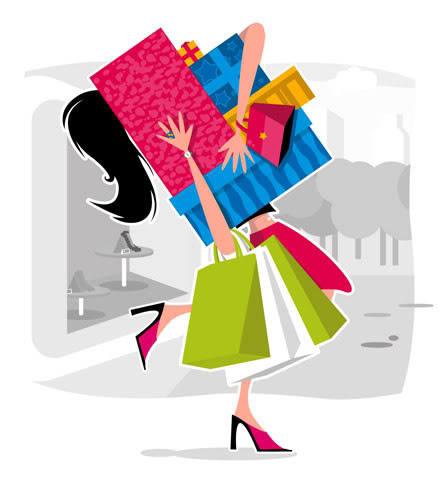 With the holiday buying season quickly approaching, for retailers, it's the "make it or break it" time of the year; when sales expectations are high and a majority of the yearly profits are earned.
How can you assure that your store is properly prepared for success and to properly maximize sales and profits? By focusing on the following 4 KEY AREAS you will ensure success by reaching your seasonal goals:
ONE: What Products To Buy? We have taken the mystery out of what sells by providing you with a Top Ten list for KIDS and TEACHERS (see list below.)
TWO: How To Display Products In Your Store? Make the shopping experience easy for your customer by grouping like items together; babies, toddlers, 'tweens, even pets! SHOW customers how to buy by creating a sample display of "Stocking Stuffers List Under $10." Many times people are shopping for nieces, nephews and grandchildren and may not be "in the know" on what's hot or trendy. Your customers will thank you for it!
THREE: How To Effectively Market Products? Be sure to move stock around your store on a regular basis – in a word "shake it up." There is nothing worse than going into a store for a purchase you didn't make only to find said items GONE! This is where item #4 comes into play!
FOUR: Focus On Your #1 Resource – YOUR CUSTOMERS! Customers are often the last to be considered in the harried craze of shopping, but by providing exceptional service – you can easily convert browsers into buyers!! It goes without saying customers like to feel welcomed when walking into a store. Why not take it one step further by offering water, coffee or tea and small treats. Also, when sales clerks are present, and they witness a frantic customer, they can first offer a treat, and then personally walk the customer to the recently moved item they are in search of!
Not sure what to order? We've taken the guesswork out of the equation by providing two lists; a TOP TEN for KIDS, and TOP TEN for TEACHERS! (Click on products below for more details.)
Top Ten Gifts for KIDS:
#1 – SS10 – Floating Rings
#2 – HS01 – Giant Horseshoe Magnet
#3 – SS75 – Magnet Mania Kit
#4 – SS30 – Mysterious Magnet Tube
#5 – 736601 – Magnet Wand + 20 Counting Chips
#6 – 736204 – Wonderboard® Make-A-Face
#7 – 736100 – Magic Penny® Magnet Kit
#8 – SS100 – Simply Science® Magic Bullet Train Levitation Kit
#9 – 731201 – Hands On Series® Super Science Magnet Kit
#10 – 731200 – Hands On Series® Very First Magnet Kit
Top Ten Gifts for TEACHERS:
#1 – 735007 – 100 Adhesive Dots
#2 – 735001 – Magnet Tape
#3 – 735200 – Magnetic Whiteboard Eraser
#4 – 735205 – Magnetic Classroom Name Plates
#5 – MA10 – Magnet Math Coins
#6 – 731019 – 12 oz. Jar of Iron Filings
#7 – 735010 – Painted Ceramic Ring Magnets
#8 – 735252 – Mistakes Eraser
#9 – MA17 – Magnet Math Pattern Blocks
#10 – 735000 – Neodymium Classroom Ceiling Magnet Hooks (4)
Order today and get those shelves stocked for the 4th quarter!
Tags: Dowling Magnets , Dowling Magnets Award winning products , holiday gift ideas , magnet gifts , Magnetic toys and games
Share This: