New Year, New Vision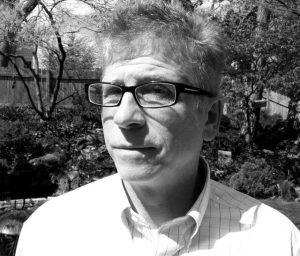 What do best-selling collectible toy line Fungus AmungUs, hot holiday hit Zoomer Hedgiez, and Dowling Magnets have in common? They've all got the same, award-winning, product development expert behind them!
Yup, it's true! We've managed to snag veteran product developer John Fertig to lead our development team. With 15+ years of toy and game development experience, Fertig has licensed dozens of ideas to big time manufacturers and now he's joining the Dowling team.
As Dowling Magnet's Product Development and Safety Specialist, Fertig will be conducting consumer and product research to identify needs, developing concepts and managing the production of new products that address those opportunities. He'll also be guiding each of our new releases through a rigorous safety testing process.
With Fertig at the helm of product development, we're looking forward not only to exciting, category-innovating, knock-your-socks-off products but also to a more streamlined production process which will allow us to release our amazing new products all year long!
Fertig, who lives with his family, three Basenjis (African barkless dogs), and his zoologist daughter's bearded dragon near our Elmhurst, IL office, is excited to add teachers to the list of consumers affected by his innovative products.
Says Fertig, "I'm passionate about product development. I love hearing from parents who tell me how much their kids love my products or from adults who share how meaningful my products were to them as children. I see a real opportunity with Dowling to create products that will make a real difference in the lives of teachers, parents, and children everywhere."
Wendy Zachrisen, General Manager at Dowling Magnets, is thrilled to have Fertig on the team, saying "John's touch of whimsy is just what we need. I can't wait to see what he comes up with, in terms of both product and design!"
Tags: John Fertig , magnetic teaching tools , magnetic toys , magnets , Product Development , Production , Quality Control , Safety
Share This: