Ho-ho-halting the "Holiday Slide"
Whether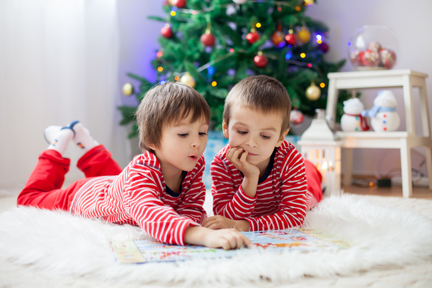 your little one is already in preschool or preparing to begin school next year, the holidays are a great time to slip in some learning with the festive fun! And, with a two-plus week break from school, many children experience a similar slide in learning retention (although to a lesser degree) as they do during summer vacation. To help combat the loss and make the most of the holiday, we've pulled together some wonderful ways to sneak some learning into your winter break.
Below are a few skills you might want to hone in on with your little learners over the holidays, as well as one fabulously fun (and sweet!) magnetic play set that provides an opportunity to practice all these skills through dramatic play.
Sorting and Matching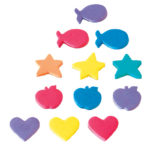 Once children begin to notice the details in the world around them, they can sort and match objects based on like attributes. Not only are sorting and matching great organizational life skills, but they are also key prerequisites for learning literacy (word pattern recognition, word sorts), math (sorting and related relationships are all pre-algebra!), and science (properties and categorization).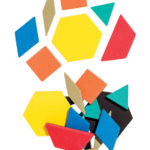 Your child can practice sorting things by shape, color, or size – and it's fun! Together, you can sort holiday objects by size – think dreidels, pinecones, cookie cutters, etc. –  using academic vocabulary such as "longest," "widest," or "heaviest." Sort buttons, clothing, or board books by color and foods by shape—apples and oranges are round, bananas are not. Help your little one practice matching at home by pairing things that are the same color, such as socks.
Numbers and Counting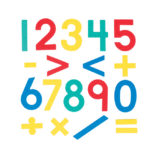 You and your child can practice counting anywhere and everywhere! Count the paper snowflakes on the window, the marshmallows in the cocoa (hurry before they disappear!), the stockings hanging from the chimney, the candles in the menorah—anything! The idea is for her to correctly count (in order) and to understand that the spoken number word (three) represents the quantity of three objects.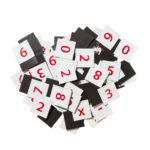 As she masters counting, make sure to also show her the numeral that corresponds to the quantity she counted. Magnetic numbers or number tiles are ideal for this, or you can simply write the numeral on a piece of paper and invite her to finger trace or rewrite it on her own.
Phonemic and Alphabet Awareness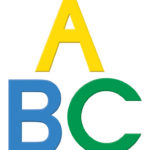 These two skills are critical and go hand in hand. First, encourage children to verbally "play" with sounds. Sing rhyming songs or chant silly, alliterative tongue-twisters together ("She sells seashells by the seashore…"). Children will giggle and chant along, all while training their mouths to produce the sounds and training their ears and brains to listen for phonemic patterns!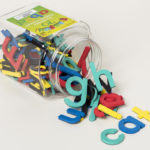 Don't forget to sing "The Alphabet Song," too. Then progress to introducing children to letter shapes (magnetic letters, letter tiles, or handwritten letters) that they can then match with corresponding (oral) letter names. Eventually, they'll be on their way to learning letter-sound correspondence (beginning phonics), as well.
Social Skills
Warm winter play dates and even public festivities and family events are ideal venues for your child to practice the social skills she will be expected to display in Kindergarten (and in everyday life!), including standing in line, taking turns, listening to and following directions, negotiating/sharing with others, and just generally treating others with respect.
Play Your Way to Kindergarten Success!
Dowling Magnets' Magnetic Sweets™  Sort & Play Set incorporates many of these critical early learning skills into one super-sweet, holiday-themed, early learning play set! Little bakers sort and match colors and shapes, and practice numbers, counting, and cardinality using thick, magnetic pieces designed just for little fingers. Young children will also be developing social and fine motor skills as they play and learn. Best of all, icing magnets stick to the sweets (donuts, cookies, and cupcakes), and the sweets stick to the pans and plates…so nothing slides off! Set includes 50 pieces including 10 cookies, 6 cupcakes, 6 donuts, 22 coordinating icing pieces, 4 double-sided plates, double-sided cupcake pan/cookie sheet, and plastic spatula… and retails for $24.99.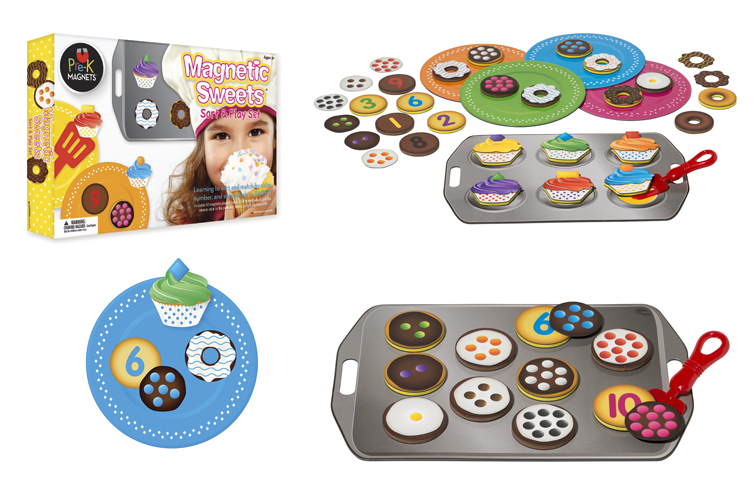 Tags: alphabet awareness , colors , kindergarten , Kindergarten learning , kindergarten readiness , kindergarten readiness skills , learning toys , letters , matching , numbers , Parents , phonemic awareness , preschool learning , preschoolers , school readiness skills , shapes , social skills , sorting
Share This: