Wonderboard® Magnet Sets
Wonderboard® Magnet Sets offer children hours of open-ended, "no-rules" fun – while at the same time, offers parents the peace of mind that their kids are getting a much needed break from their usual "digital" world. Perfect for home and travel use.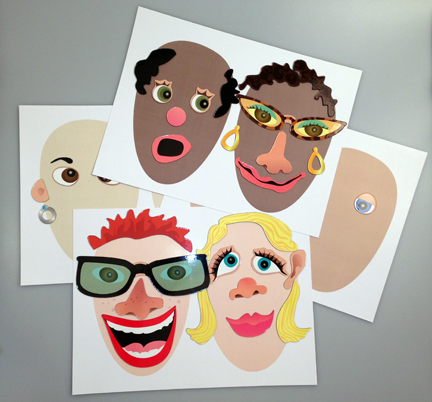 These multi award-winning kits include one sheet of flexible, colored magnets, one white 9" x 12" double-sided play-board, and packaging shares information in French, German and Spanish. Ages 3+
Wonderboard® Magnet Set MAKE-A-FACE – NEW FEATURE!
We are proud to offer four new face sheets in additional color options to appeal to children of various nationalities. They may help them to more easily imagine the "Make-A-Faces" as their own! We are offering these as a free download. For best results, please print sheets on photo-quality paper.
Download Face Templates